For Boys & Girls / Ages 5-12
---
Dates: June 25-29
---
Cost: $200/week; $50/day
($175 if providing own transportation)
Boys overnight option: $25/night
Haycock is excited to again start our summer off with a day camp for both boys and girls.  This exciting offering will be perfect for parents who have either sons or daughters and want to give them a great camp experience without spending the night at camp.  During the day, kids will be supervised by our incredible staff and get to experience many of the fun activities of camp including Bible time, crafts, archery, pool time, the Giant Swing, and more! 
Drop-off times are from 8:30 – 9:00 in the morning and kids are to be picked up by 4:30 PM.  A well-balanced lunch will be provided everyday for the campers from the Haycock kitchen. 
After experiencing the fun of Day Camp, you can look at all the options we have at Haycock during the rest of the summer and fall.  Our week for Girl's Camp is from July 1-6, and our Boy's Camps run from July 8- August 3.
If Haycock is just too long of a drive for you to make everyday, transportation options are available. Camp will be providing transportation to and from the following locations:
Transportation Locations Coming Soon
Overnight Option for Boys 7-12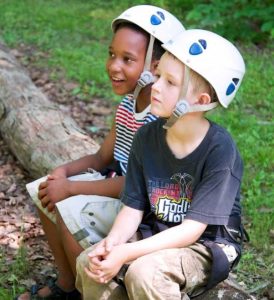 Is your son having a blast at Day Camp? Is he ready for an overnight experience?  We will be offering two nights during this week when your son will have the opportunity to spend the night at Haycock with other day campers his age in one of our stockade cabins.  They will eat dinner and breakfast at camp and have fun doing all sorts of evening games and activities while always being under the supervision of our trained and caring staff.  Wednesday, June 27 and Thursday, June 28 will both be optional overnight stays for boys ages 7 – 12.  The additional cost is only $25 per night!